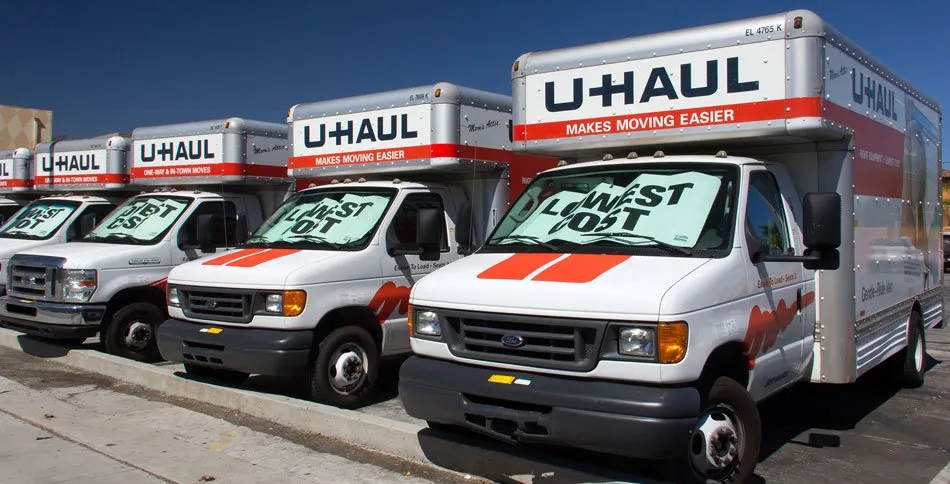 Good morning
Another new style of newsletter today, and again with help from Joe Brancatelli, who kindly provides the "meaty" stuff, below.
It is becoming clear to me that there aren't enough hours in the day to do justice to my new life and work, and also to maintain a high quality consistent travel and tech type of newsletter for you.  I'm working with Joe on some ways to give you something in the future as a similar but different weekly roundup of travel and technologies items, and with two levels – one for those of you who are currently kind supporters, and the other for all of you who are also valued and sometimes very long-standing readers.
As a preface to the items from Joe below, I thought I'd give you a quick personal update, mainly on the unexpected challenges with the moving service I'm paying way-too-much money to get my personal belongings moved from the Seattle area to the Houston area.  It is, after all, a travel related matter.
The plan was simple.  They would load up my stuff on Friday 1 April and drive it to a Houston warehouse where it would be stored for up to a month free of charge, then at a daily rate subsequently if needed, while I found a place to live and could tell them where to deliver it.
Happily, I quickly found a place and in mid April, when they called to ask if I had an address yet, I asked them to deliver everything on Monday 2 May.  They agreed to do this.
But Monday 2 May came and went with no truck appearing at my new address.  I called Tuesday and was told by the shipping broker that they were not able/allowed to tell me where my belongings were or when they'd arrive.  They couldn't/wouldn't even tell me what trucking company actually had my stuff, or how I could directly contact them.  They promised to find this out and give me an update later that day or the next day.  They never did.
On Wednesday I found a cell phone number for one of the guys who'd loaded up everything back on 1 April; he was also the guy who phoned in mid-April to ask when and where I wanted my stuff.  I called him, and he confessed that all my stuff was still sitting at their location in Seattle, but would "very soon" be shipped to me, to arrive by Friday 13 May, "if not sooner".
He outright lied and denied ever telling me that my stuff would be immediately shipped to Houston, and couldn't explain how it was that two weeks after I'd asked and he had told me to expect to receive everything on Monday 2 May, it was all still sitting in Seattle.
As I write this, on Thursday 19 May, I've no idea where my things might be or when they might arrive.  Sure, I could call the various people ostensibly arranging things for me, but what is the point?  They'll either lie or refuse to answer my questions, the same as they have consistently done at every turn so far.
I have however learned one thing.  The "guaranteed delivery date" on my contract with the shipping company/broker doesn't mean what you and I might think it means.  What it actually means is "this is the date which marks the start of a six week window during which we guarantee to deliver your goods".
Unbelievable.  How could anyone manage for up to six weeks with none of their personal possessions other than perhaps a glorified overnight bag of essentials?  Who would ever agree to an up to six week delay in receiving their goods if they were told that was what was being promised?  But I'm the living proof of the ugly reality of this.  I'm living in an almost completely empty house.  No clothes, nothing to cook with or eat on, nothing to clean the house with, none of the equipment and resources I need for my work, none of the leisure things I sometimes enjoy, not even a single Amazon Alexa smart speaker.  If it weren't for the great kindness of new friends down here, I'd not even have a bed to sleep in or a chair to sit on.
The most frustrating thing of all?  The freight/shipping industry is massively regulated by the Department of Transportation.  But while the DoT regulation imposes no end of restrictions and paperwork burdens on shippers, it clearly does nothing whatsoever to require honorable behavior on the part of the shippers and protect us, the customers.
My conclusion is that the cleverest people in the country are those you see driving U-Haul trucks.  A 26 ft U-Haul truck is currently showing a cost of $6,012 if picked up where I lived in the Seattle area and drove to where I now live, with a generous eight days of rental included.  Add 2500 miles of gas – say $1000 – and $500 to hire some people to help load and unload the truck, and the total move cost would have been around $7,500.  Currently, it is looking to cost more than three times that (ie more than $22,500) and I'm sure there will be more nasty surprises in terms of hidden extra costs when things are finally delivered.
Note that other companies also rent trucks, including Budget, Penske and Enterprise.
I could have saved $15,000 and had everything here, now.  The main reason I didn't do this was because I didn't have an exact address to move to, plus I never, in a month of Sundays, would have guessed that the freight costs would blow out to $22,500 and more (that's a story for another time – how the "guaranteed quote" number was not at all guaranteed), and never would have guessed that, in mid/late May, I'm both without everything and with no idea when I'll be getting them.
Words can not express my sense of helpless frustration.  Please learn from my mistake.  Please don't repeat it.
I'll write next time to tell you about my initial thoughts at moving to Texas, and my new life as a radio broadcaster – hopefully even to report on the ultimate delivery of my belongings.  But, enough of me for today, let's now move on to Joe's collection of interesting pieces.
Hi, it's Joe Brancatelli, webmaster, lead columnist and chief bottlewasher at JoeSentMe.com, the noncommercial website for travelers. Honored to be filling again in for David Rowell. Our contributors have whipped up the latest developments on the road in the travel news section–don't miss my tips for a better post-pandemic hotel stay-and put together a special report from several cool locations in Europe now that it's OK to travel again. The columns are all below and all free to read. Hope you enjoy.
TRAVEL NEWS RIGHT NOW
JOE BRANCATELLI: THE POST-PANDEMIC HOTEL SURVIVAL GUIDE
The hotel chains' best customers–shadowy firms that own the buildings and franchise the brand names–want to spend less on breakfast, less on housekeeping, less on elite perks, less on in-room amenities and less on, well, anything and everything. The chains are letting them do it and it causes serious problems for us. But here's how to beat everything from the housekeeping hassle to the coffee conundrum. https://joesentme.com/tti/hotel.html
WILL ALLEN: LYING TO MYSELF ON AIRFARES
I swore off United Airlines after three bad flights. Then United had the low fare on my next trip. Guess what? I booked United. https://willallenontravel.wordpress.com/2022/05/09/lying-to-myself
TRAVEL NEWSSTAND: CORONAVIRUS DAILY UPDATE
This week: Traffic at Cathay Pacific is down 99% since the beginning of the pandemic. Not a single automobile was sold in locked-down Shanghai in April. Spain says unvaxxed travelers won't be able to enter the country for another month. Weekend traffic on Vancouver's public transportation is returning to pre-pandemic levels faster than on weekday. A Japanese man accidentally received an entire community's Covid relief funds, then gambled them all away. And more. https://newsstand.joesentme.com
EUROPE REOPENS
CHRIS BARNETT: STILL WILD ABOUT HARRY'S IN ROME
Every 15 years or so, I visit Harry's Bar in Rome. Sitting at the bar, made famous by Federico Fellini's noir epic, La Dolce Vita, reminds me how special the place really is. https://joesentme.com/tti/harry.html
Deborah Bernstein: BELGIAN BIZARRE
A crazy collection of Belgian enclaves in Dutch territory, Baarle straddles the Belgium-Netherlands border. https://expatadventures.org/bewildered-at-the-border-crossing/
David Danto: WHERE YOU GOING? BARCELONA
I could not find an article or blog post that explains what Barcelona is like for a business trip. So I've written one. https://danto.info/Trip-Notes_2_Barcelona_Pt-1-JSM.htm
Meena Thiruvengadam: BEYOND AMSTERDAM
Amsterdam is one of my favorite cities. But there is more to the Netherlands than its charming capital. Here are three easy day trips to consider. https://travelwithmeena.com/trip-ideas/amsterdam-day-trips/
Carol Pucci: TORINO, CULTURE AND CUISINE WITHOUT THE CROWDS
Torino is an Italian city you don't hear about from travelers. But the culture and food are great and the prices fair. https://carolapucci-tips.blogspot.com/2022/05/torino-italian-city-offering-culture.html
Deb Bernstein: CHAMPAGNE IS BUBBLING AGAIN
Since France is one of the places where we can travel, why not celebrate with a visit to Champagne? Yes, it's a bubbly experience. https://expatadventures.org/celebrate-the-chance-to-travel-with-champagne/
John Lampl: LONDON IS THE SAME, BUT DIFFERENT
Over the past two years, I've been pining to go back to London, a place I've visited around 300+ times. https://johnlampl.wordpress.com/2021/11/01/london-changes/